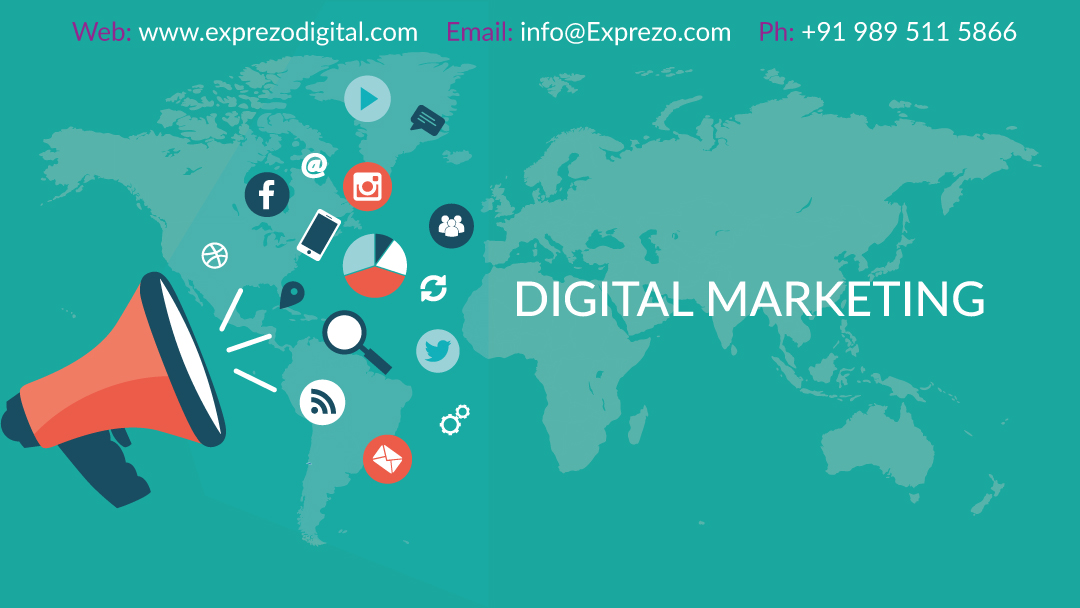 Make your business a success through digital marketing
Are you struggling to gather more support for your brand through digital marketing methods? Like it or not, Digital marketing is undeniably an essential aspect of getting your brand noticed before the right people. If you are not gaining more support, it means that the strategies might have fallen into the outdated tactics that were simply proved not worthy to gain customer attention. Here is where Exprezo digital comes in.
Exprezo digital has evolved to a leading digital marketing agency in Cochin, Kerala within a short span of time since its formation. Hinged on the shoulders of this digital marketing service in Cochin, your business can wing its way to better growth – to bring more revenue and attract business and customers. To create a substantial impact, they use very large resources and channels that make it easy for your brand to reach more demographic. And as well deploy the best in line with your marketing goals.
Search Engine Visibility is important
Search engine visibility is vital to drive more traffic to your business website. As the leading social marketing company in Kerala, the company focuses to gain higher ranking through proven digital marketing tactics such as Search Engine Optimization, PPC, email and content marketing and more. Based on the search engine updates, our experts have upright command to boost website ranking and get more visits to your site. Beyond the search engine tactics, we put to use comprehensive email marketing and content marketing strategies to reach more customers.
Focusing on conversions
Conversion – converting leads into sales – is a next big thing that measures the success of a digital marketing initiative. And this is the area where are highly successful at. Exprezo digital works in line with the customer business to streamline marketing their drives to earn more customers and makes it as a high priority for the business development. With the use of powerful internet tools and professionals, we delve deep into the line of actions to target, engage, convert and interact with the potential customers across the world.
This marketing strategy is gaining wide acceptance among the small and medium businesses alike. Here to compete in the online space what your business need is a kind of strategy that focuses on your perspective, customers and marketing goals. As a digital marketing specialists in Cochin Exprezo digital has the necessary expertise to realize your marketing goals in the web space.